Highlights
This time second place in the list of HDFC Bank
The list of top-75 brands has been released by Kantar BrandZ.
Adani Gas ranked 21st
Kantar BrandZ in its report for 2022 Tata Consultancy Services (TCS) India's Most Valuable Brand. Ranked number one since 2014 HDFC Bank This time it has got the second place in the list. TCS has been able to capture the top position due to the growing global demand for automation and digital transformation post the pandemic.
recently Kantar BrandZ A list of Top-75 brands has been released by the U.S., which has been valued at $393 billion. The report also stated that Kantar BrandZ Top-75 Indian Brands Its growth rate is much higher than the figures for other major markets around the world.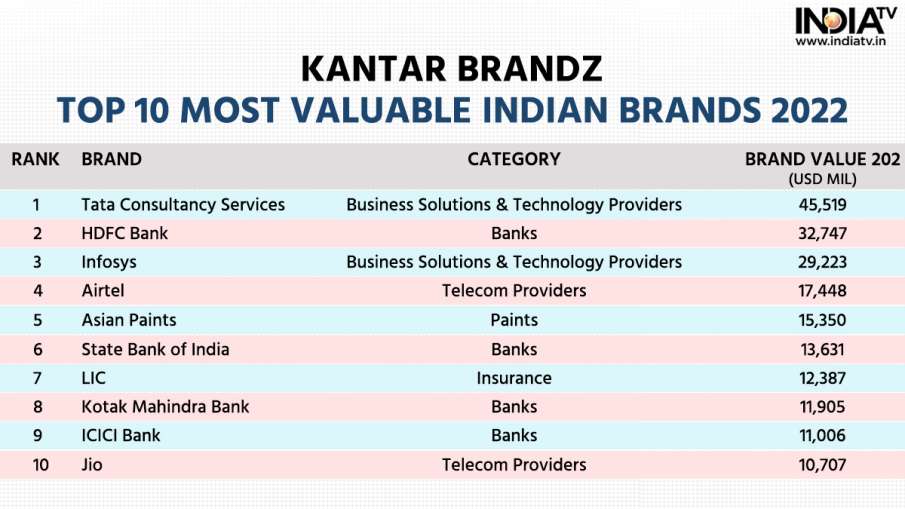 Adani Gas ranked 21st in the list
The new brands that have made it to India's Most Valuable Brands this year. In those VI(15) Including, which is formed after the merger of Vodafone and Idea. Byjus(19) Has become India's most valuable education brand. Tell me, in the list Adani Gas Ranked 21st.
Kantar BrandZ Deepender Rana, serving as the Executive Managing Director, South Asia in the U.S., said that India's leading brands continue to grow by overcoming the challenges posed by COVID, despite global economic problems. India in particular has seen exceptional growth of the IT industry. This is the reason why Indian brands are gaining worldwide fame.
14 new startups in the list
There are 23 different categories of brands in the Indian Top 75 for 2022. A total of 14 new startups in 11 different categories have been able to make it to this list, which are related to Online Gaming, Education, Apparel and Real Estate. They reflect the diversity and dynamism of the Indian economy.
Most Indians worried about climate change
The report also said that 65 percent of Indians are concerned about climate change and 64 percent believe that businesses should play their part. Brands in the top-75 are consistently outperforming their respective fields.
Latest Business News